Top 5 Benefits of Owning a MICRO Crusher Plant
Uncategorized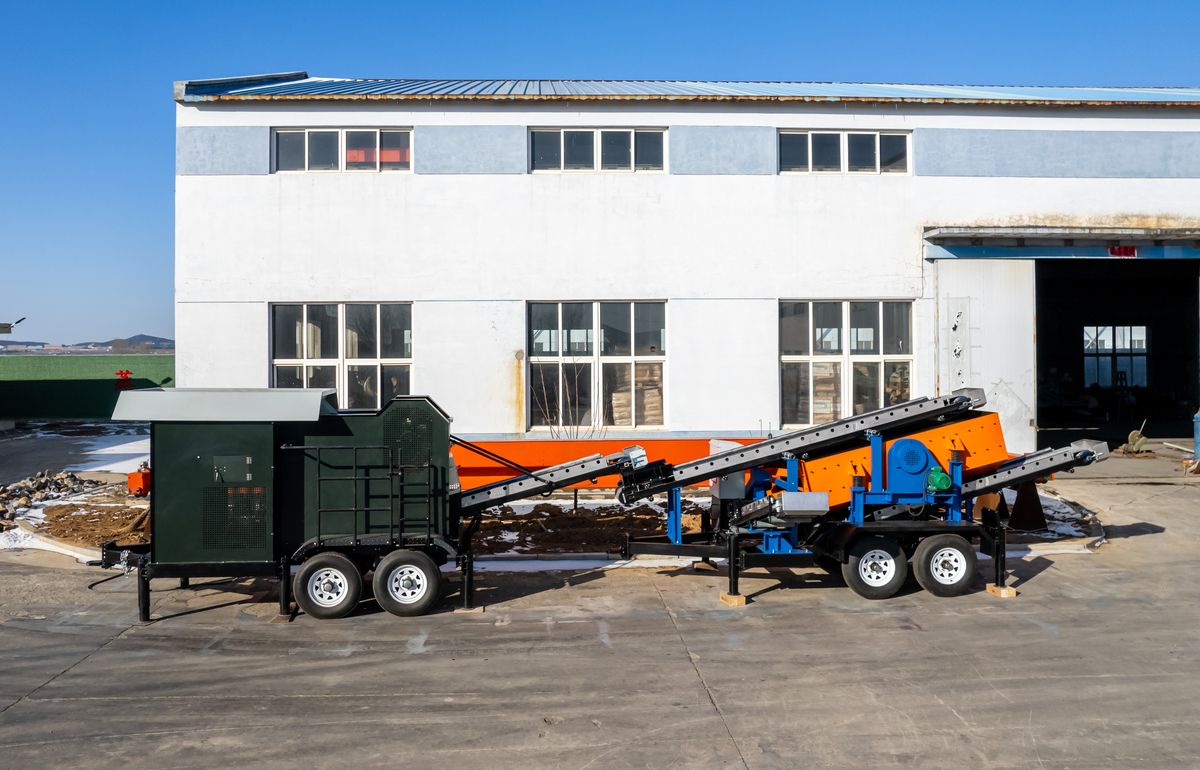 Purchasing a MICRO crusher plant can make a huge difference in your construction waste disposal processes. These all-in-one plants provide all the tools necessary for crushing rocks and other materials into a manageable size, ready to be used as foundation on an existing site or transported elsewhere.
Even so, many construction managers are reluctant to invest in a crusher plant, and it's not difficult to see why. It seems to require a substantial up-front investment of funds that could be devoted to other mission-critical assets. This equipment also might seem vulnerable to ongoing maintenance requirements that could erase whatever savings it could bring in improved handling of waste materials.
Although these objections are logical, they aren't borne out by the facts. A MICRO crusher from Senya Crushers offers many advantages that effectively cover the purchase price of the equipment and then some.
Crushing waste materials involves multiple "stations" that each carry out a specific processing function. This means that rocks and similar materials often end up passing through various pieces of equipment—crushers, screens, conveyors, etc.—before they are processed into their final form. This tends to result in an unwieldy arrangement of equipment that can be difficult to manage.
However, material processing workflows are quite different with an all-in-one plant in which ordinarily discrete machines are integrated into a single platform. This arrangement provides several key benefits.
1.  Less Required Manpower
A crusher plant is designed to provide all the necessary machines and components in a single unit. Furthermore, many processing functions are automated and designed to work in coordination with other machines in the plant. For instance, Senya's 4-in-1 Impact Crusher uses a vibrating screen to separate larger pieces from the rest and automatically return them to the crusher to be processed into the proper size.
As a direct consequence of this streamlined and largely automated process, all-in-one plants require substantially less manpower to operate. Workers are needed to load the materials into the initial crusher, typically with a skid-steer loader; after that, conveyors and screens take over much of the labor. At the end of the process, the plant can deposit the aggregate directly into a dump truck, without the need for human intervention.
What this all means is that onsite workers can devote more time for other tasks that require their involvement. It may even be possible to reduce the total number of personnel at the worksite—which equals a significant reduction in labor costs.
2.  More Efficient Use of Space
Senya's crusher plants have been designed to act as integrated units, where all the machines and components work harmoniously. That means care has been taken to ensure that all the distinct parts of the system fit together in a single plant. The result of this design work is a fairly compact set of equipment that creates the smallest possible physical footprint.
On the other hand, when a site relies on a system of rock crushing machines and supporting equipment that haven't been devised to work together, the result tends to be a cumbersome arrangement that takes up more space. This can be especially troublesome for sites with very limited space for vehicles and personnel to move around.
3.  High Productivity
It remains as true as ever that time equals money, so the best strategy is to ensure that you can crush as much waste material in as little time as possible. However, that can be difficult on sites where the amount of materials that need to be processed on a typical day can be numbered in the tens of millions of tons. You need high-performance equipment that can handle large amounts of material. That's what you get with Senya's crusher plants.
Our crusher plants can handle massive amounts of waste materials—as much as 1,200 tons per day. That high rate of productivity can be achieved even if the plant is called upon to create aggregate of multiple sizes. Therefore, site managers are able to get the job done quickly, potentially reducing the need for overtime pay as well as overall labor costs.
4.  Low Maintenance Costs
It goes without saying that the cost of purchasing crushing equipment is hardly the only expense associated with it. Crushing plants also accrue operational and upkeep costs on an ongoing basis. The good news, however, is that these expenses are relatively small with Senya's crusher plants.
Running on electric motors that rely on gas or diesel generators, Senya's crusher plants require only a modest amount of fuel to ensure all-day operations. There are no hydraulic parts that require servicing. There are few high-wear parts—the belts and the jaw crushers get the most use, and these can be easily replaced when needed.
5.  Complete Onsite Crushing Solutions
With one of Senya's crusher plants on your site, it's possible to turn materials into aggregate of the proper dimensions right then and there, without the need to transport waste to or from the area. No matter what aggregate size is required, the crusher plant can process the materials according to your general specifications. It's an extremely handy feature that can save you a lot of money in trucking and tipping fees.
By offering an all-in-one solution, crusher plants allow managers to avoid the common scenario in this industry where waste materials are extracted from a site, delivered to another location for processing into aggregate, and then returned to Point A where the aggregate is used as backfill for new construction activity. That practice constitutes an enormous waste in time and effort—but it's just not necessary with a crusher plant.
The MICRO Screen Plant
Senya's upcoming MICRO Screen Plant will further extend the capabilities offered by our inventory of state-of-the-art crushing machines. Scheduled for release in early 2022, the MICRO Screen Plant will complete a highly portable plant (pull with pickup trucks) that can produce, sort, and load 200-300 tons of usable material a day, while requiring only a single operator who controls the equipment via remote control.
This world-class plant will be available for under $180,000. And by taking advantage of the Section 179 tax deduction, you can dramatically lower the cost of your investment covering up to ⅓ the cost of the machinery or more. This is just one more reason why our MICRO machines can pay for themselves in literally just a few months' time.
If you have questions about our crusher plants or any of our other equipment, please don't hesitate to contact us.